Bhutan welcomes 2nd royal Child.
The King and Queen of Bhutan announced the birth of their second child.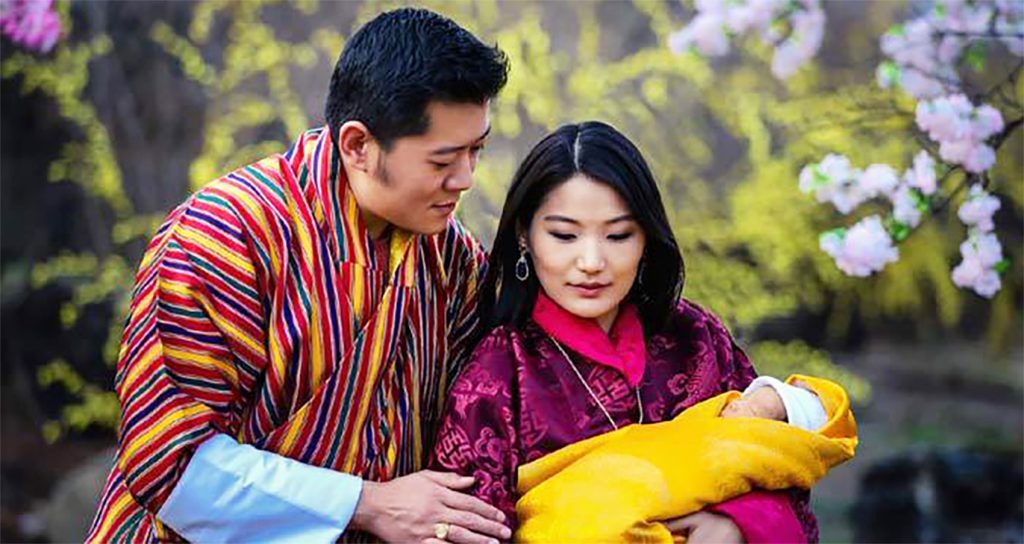 ❀ Bhutan Royal Media Announcement ❀
Her Majesty and the royal baby are in good health, and His Royal Highness the Gyalsey was delighted to meet his younger brother.Their Majesties express their gratitude to the medical team, the Zhung Dratshang and to everyone for their well-wishes and prayers.
While this remains a very happy occasion for the Royal family and the nation and people of Bhutan, Their Majesties wish to remind all Bhutanese to be mindful, responsible and supportive to each other in the wake of the COVID-19 virus.
Their Majesties have everyone whose lives have been affected by this global pandemic in their thoughts and prayers.
First Royal Child.
The first child is Jigme Namgyel Wangchuck , born 5 February 2016) is the first child and heir apparent of King Jigme Khesar Namgyel Wangchuck of Bhutan and his wife, Queen Ashi Jetsun Pema. His name was announced on 16 April 2016. Prior to the announcement, he was known only as The Gyalsey, which means " Prince".
In honor of his birth, 108,000 trees were planted by thousands of volunteers in Bhutan. He is expected to become the sixth Druk Gyalpo (King of Bhutan).
About Bhutan
Bhutan is a tiny and remote kingdom nestling in the Himalayas between its powerful neighbours, India and China.
Almost completely cut off for centuries, it has tried to let in some aspects of the outside world while fiercely guarding its ancient traditions.
The Bhutanese name for Bhutan, Druk Yul, means "Land of the Thunder Dragon" and it only began to open up to outsiders in the 1970s.
The Wangchuck hereditary monarchy has wielded power since 1907. But Bhutan became a two-party parliamentary democracy after elections in March 2008.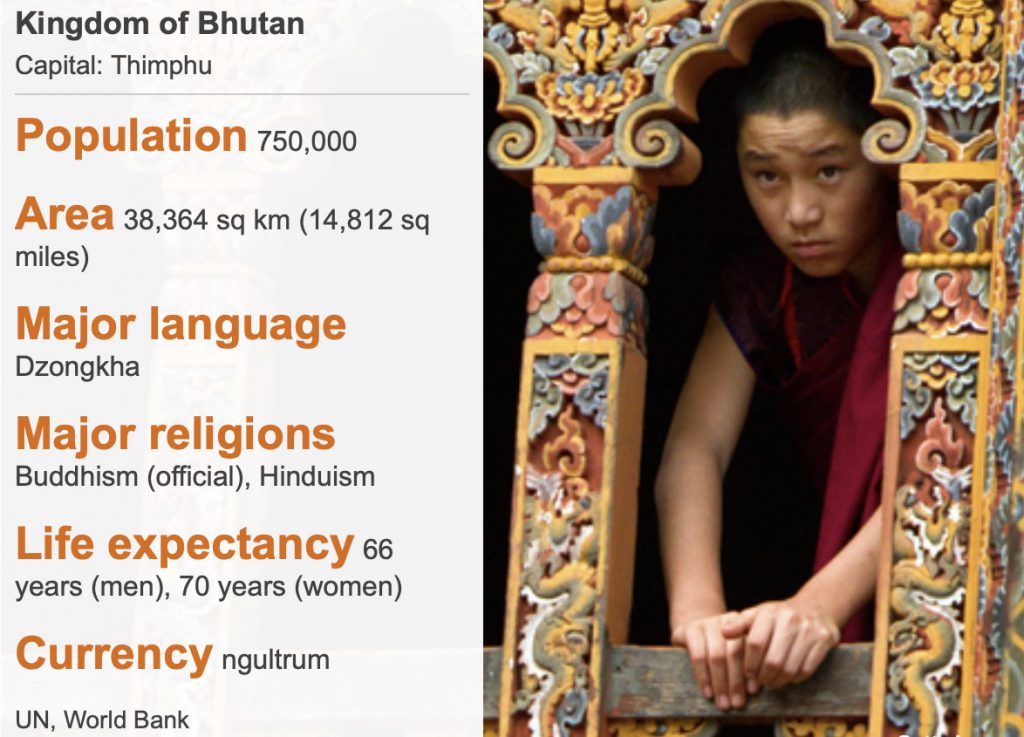 Festival Calendar 2021
Festivals are also a big family and social occasions. People dress up in their finest clothes and most resplendent jewelry of coral and turquoise. They pack picnic lunches in their traditional bamboo baskets and stay all day at the festivals which are usually held in the dzongs (fortresses) or at monasteries.

Behind the scenes, the monks prepare themselves for weeks ahead of the festival, involved in deep prayer and meditation prior to the festival.
The monks perform special masked dances that are inspirations of enlightened beings in history; and the Bhutanese believe that watching these mystical dances is essential to gain enlightenment.
Book you Bhutan festival tour now.
SL/NO
FESTIVALS
PLACES
DATES
1
Punakha Drubchen
Punakha Dzong, Punakha
19th – 21st February
2
Punakha Tshechu
Punakha Dzong, Punakha
22nd -24th February
3
Tharpaling Thongdrol
Tharpaling Lhakhang, Chumi, Bumthang
27th February
4
Zhuri Duechoe
Zhuri Lhakhang, Chumig
Bumthang
9th -10th March
5
Gadhen Choedpa
Ura Lhakhang, Ura Bumthang
12th -13th March
6
Kharchu Drubchen
Kharchu Lhakhang,
Thromdey Bumthang
13th March
7
Gomphukora
Trashigang
21st -23rd March
8
Talo Tshechu
Talo Gonpa, Punakha
21st -23rd March
9
Gasa Tshechu
Gasa Dzong, Gasa
21st -23rd March
10
Zhemgang Tshechu
Zhemgang Dzong, Zhemgang
21st -23rd March
11
aro Tshechu
Rinpung Dzong, Paro
24th -28th March
(Thongdrel on last day)
12
Chhorten Kora
Chorten Kora,
Trashiyangtshe
27th February & 13th
March
13
Rhododendron Festival
Lamperi Botanical Garden,
Dochula, Thimphu
16th – 18th April
14
Domkhar Tshechu
Domkhar, Chumig,
Bumthang.
22nd -24th April
15
Ura Yakchoe
Ura Lhakhang, Bumthang
24th – 28th April
16
Pedtsheling Kuchoe
Pedtsheling
Lhakhang,Chokhor Bumthang
30th May-1st June
17
Nimalung Tendra
Nimalung Dratshang,
Chumig, Bumthang
18th – 20th June
18
Kurjey Tshechu
Kurjey Lhakhang,
Choekhor, Bumthang
20th June
19
Haa Summer Festival
Haa
10th & 11th July
20
Mushroom Festival
Genekha, Thimphu.
15th & 16th August
21
Masutaki Mushroom Festival
Ura, Bumthang
23rd & 24th August
22
Tour of the Dragon (Bicycle
Race)
Bumthang to Thimphu
7th September
23
Thimphu Drubchen
Tashi Chhodzong, Thimphu
12th September
24
Wangdue Tshechu
Tencholing Army Ground,
Wangduephodrang.

14th – 16th September
25
Tamshing Phala Chhoepa
Tamshing lhakhang, Chokhor,
Bumthang
16th – 18th September
26
Thimphu Tshechu
Tashi Chhodzong, Thimphu
16th – 18th September
27
Gangtey Tshechu
Gangtey Gonpa,
Phobjikha,Wangduephodrang.
18th – 20th September
(Thongdrel on last day)
28
Thangbi Mewang
Tangbi Lhakhang, Chokhor,
Bumthang
19th – 21st September
29
Jhomolhari Mountain Festival
Dangochong, Thimphu
14th & 15th October
30
Chhukha Tshechu
Chhukha Dzong, Chhukha
13th – 15th October
31
Jakar Tshechu
Jakar Dzong, Thromdey,
Bumthang.
12th – 16th October
32
Ugyencholing Kangsoel
Ugyencholing Lhakhang,
Tang, Bumthang
13th – 15th October
33
Dechenphu Tshechu
Dechenphu Lhakhang,
Thimphu
15th October
34
Takar Duechoe
Chumig, Bumthang
20th -23rd October
35
Jambay Lhakhang Drup
Jambay Lhakhang,
Chokhor, Bumthang
21st -23th October
36
Prakhar Duchhoed
Prakar Lhakhang, Chumni,
Bumthang
21st –23rd October
37
Royal Highland Festival
Laya, Gasa
23th – 24th October
38
Sumthrang Kangsoel
Ura, Bumthang
2nd – 3rd November
39
Black Necked Crane Festival
Gangtey Gonpa, Phobjikha,
Wangduephodrang.
11th November
40
Mongar Tshechu
Mongar Dzong, Mongar
12th – 14th November
41

Trashigang Tshechu
Trashigang Dzong,
Trashigang.
12th – 14th November
42
Pemagatshel Tshechu
Pemagatshel Dzong,
Pemagatshel.
12th – 14th November
(Thongdral on last day)
43
Tang Namkhar Rabney
Tang, Bumthang
14th -17th November
44
Chojang Rabney
Tang, Bumthang
18th -22nd November

Korakot Pakpoomiratana
This country even small, but her people very nice! They love their King and royal family very much! Last, but not less, the country has her happiness GNP! Such the GNP could not find from elsewhere! I am also fond of this country!
Some of Yelha Bhutan team
We are a well established & a reputed travel company in Kingdom of Bhutan.
Dochula festival direct flight
Visit the amazing Buddhist festival at 3100 m mountain pass.