Bhutan welcomes 2nd royal Child.
The King and Queen of Bhutan announced the birth of their second child.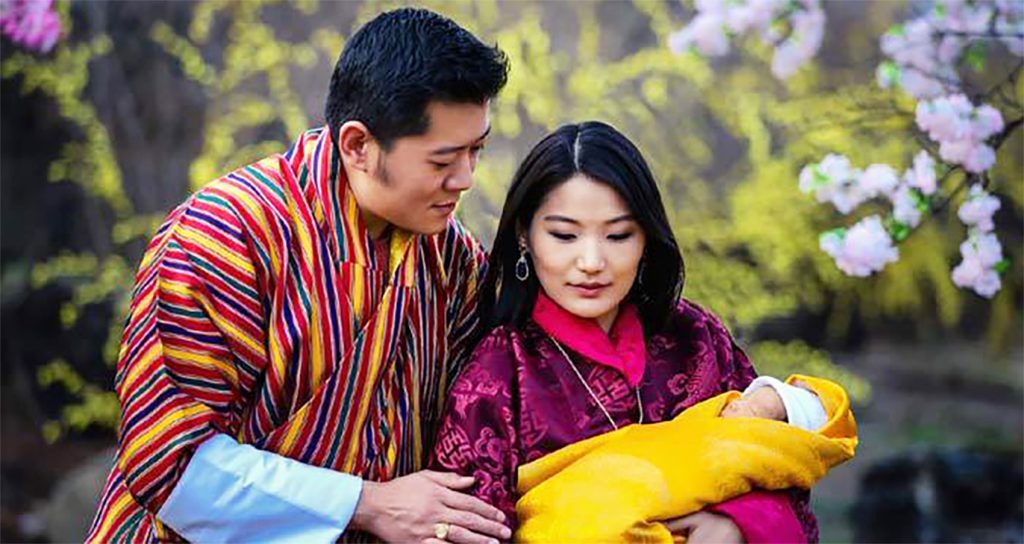 ❀ Bhutan Royal Media Announcement ❀
Her Majesty and the royal baby are in good health, and His Royal Highness the Gyalsey was delighted to meet his younger brother.Their Majesties express their gratitude to the medical team, the Zhung Dratshang and to everyone for their well-wishes and prayers.
While this remains a very happy occasion for the Royal family and the nation and people of Bhutan, Their Majesties wish to remind all Bhutanese to be mindful, responsible and supportive to each other in the wake of the COVID-19 virus.
Their Majesties have everyone whose lives have been affected by this global pandemic in their thoughts and prayers.
First Royal Child.
The first child is Jigme Namgyel Wangchuck , born 5 February 2016) is the first child and heir apparent of King Jigme Khesar Namgyel Wangchuck of Bhutan and his wife, Queen Ashi Jetsun Pema. His name was announced on 16 April 2016. Prior to the announcement, he was known only as The Gyalsey, which means " Prince".
In honor of his birth, 108,000 trees were planted by thousands of volunteers in Bhutan. He is expected to become the sixth Druk Gyalpo (King of Bhutan).
About Bhutan
Bhutan is a tiny and remote kingdom nestling in the Himalayas between its powerful neighbours, India and China.
Almost completely cut off for centuries, it has tried to let in some aspects of the outside world while fiercely guarding its ancient traditions.
The Bhutanese name for Bhutan, Druk Yul, means "Land of the Thunder Dragon" and it only began to open up to outsiders in the 1970s.
The Wangchuck hereditary monarchy has wielded power since 1907. But Bhutan became a two-party parliamentary democracy after elections in March 2008.