One of the Last Tourist to leave Bhutan
Testimonial from Mr Robert Blake ( UK )
Touring in the country, when Bhutan closed the Visa 😱 & all flights ✈️ due to COVID-19 🦠 situation in the World 🌍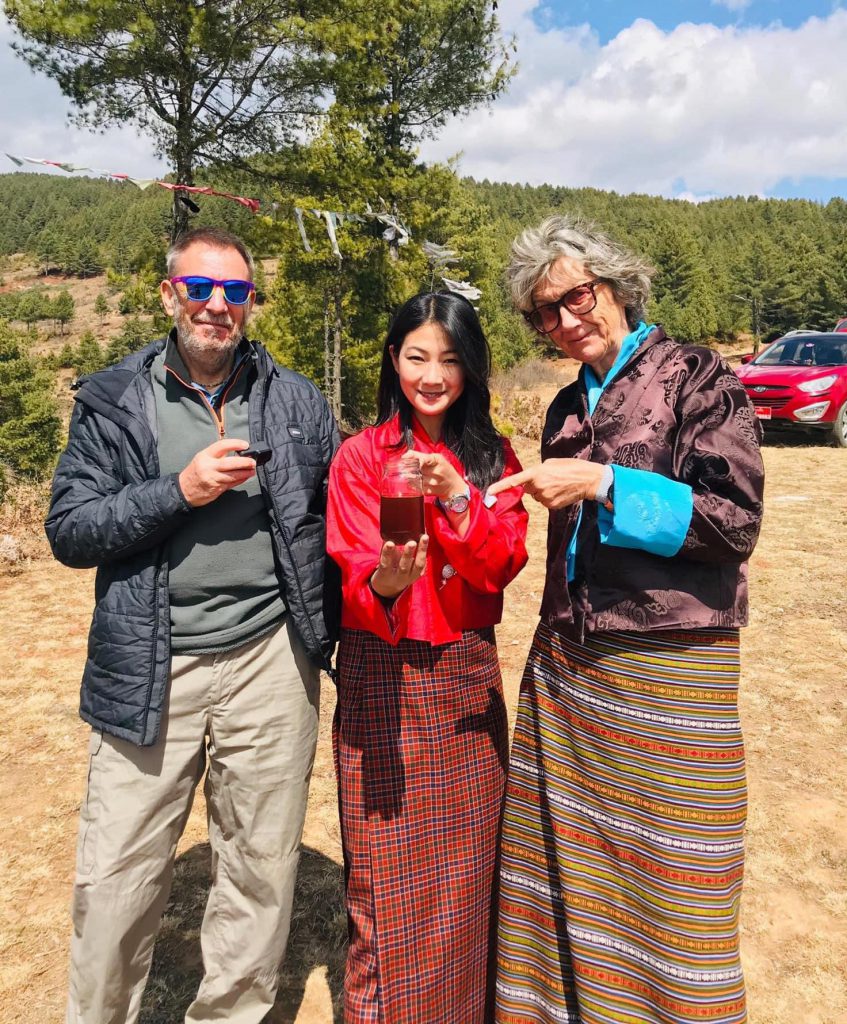 " THE MOST AMAZING TOUR AGENCY! 💕"
" Yelha organised our personalised 14 day trip to Bhutan. Through our lovely contact Samdup (Yelha Bhutan Tours Manager ) , every tiny detail was perfectly organised. He kept in touch up to the last minute with support and suggestions.
Met at the airport by guide Chimmi and driver Sangay, who couldn't do enough for us throughout our trip.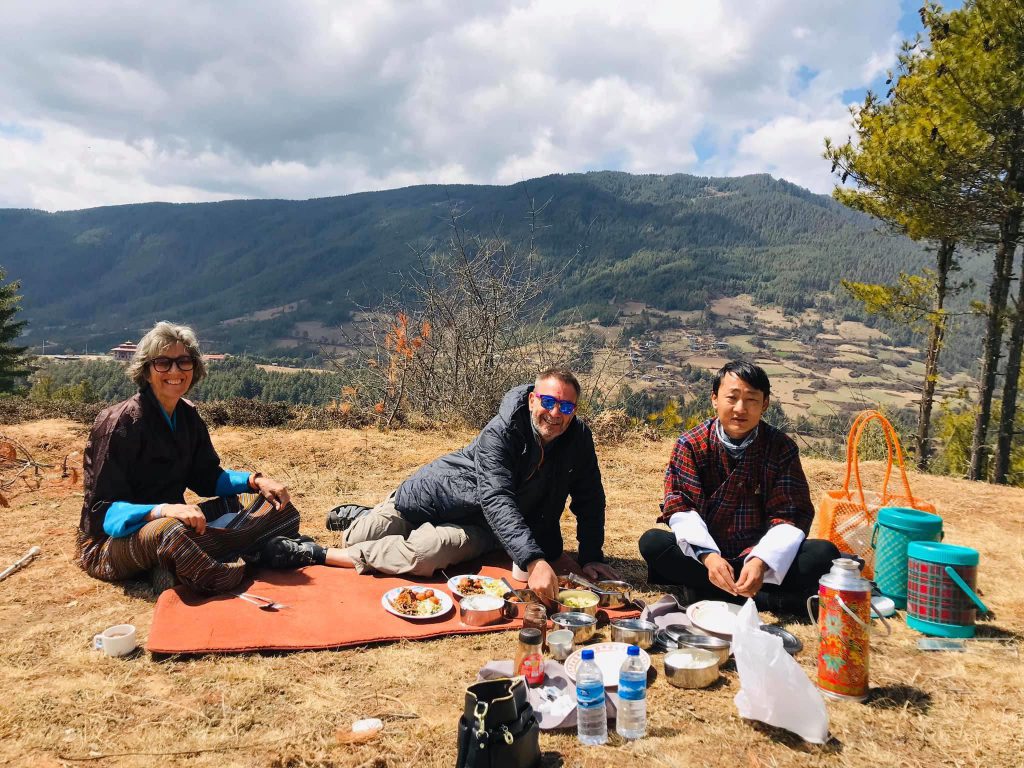 The program was amazing, and we loved every minute. The first disater – all ATMs and credit card machines in the country stopped working for an indeterminate period!
No problem – Yelha just lent us cash and asked us to repay by transfer when we got home!
Then the coronavirus hit, and restrictions were put in place for tourists. No problem – Chimmi and Sangay founds solutions to everything.

Then our return flight was cancelled – no problem, Samdup ( Yelha Bhutan Tours Manager ) managed to get us the last 2 seats on an earlier flight!
And we still managed to climb to Tiger's Nest on our last day!
We cannot recommend Yelha and their staff highly enough. Professional, helpful, and prepared to resolve every problem.
We are going back again next year after coronavirus! "
……………………………………………………………………..
Departure from Bhutan on 14th March 2020 ( 12 Days Bhutan tour, 2 days before their actual departure since all fight were being shut down )
Bhutan COVID-19 Tourism policy FAQ
Kingdom of Bhutan was one of the first countries to response to the COVID-19 outbreak in the world by closing the entry of tourist from March 6th 2020.
Here are some special details about the changes in Tourism policy due to the Coronavirus (COVID-19)
How many positive cases of COVID-19 are there in Bhutan right now?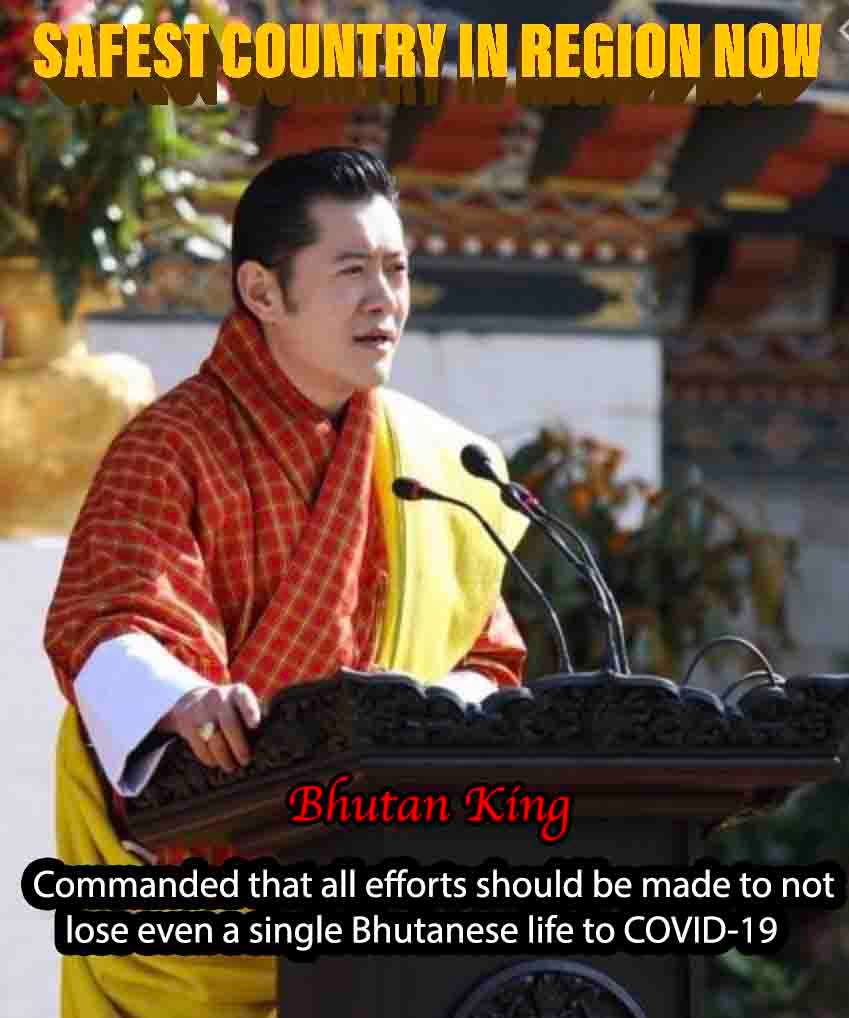 The total number of COVID-19 positive cases in Bhutan is now 66 (All the cases are imported and 21 people have recovered as of now )
6 March: Bhutan confirmed its first COVID-19 case, a 76-year-old US male who travelled to the country via India. His 59-year old partner of the American tourist tested positive for COVID-19, after 14 days into quarantine, 19 days after entering Bhutan and 28 days after her first contact with the index case. (Both have recovered as of now )
25 March: A student who had returned from the United Kingdom was found to be positive for COVID-19, the third case in the country. (recovered as of now)
29 March: According to the Ministry of Health, a returning student in the quarantine facility tested positive. The patient was moved to the isolation ward in Thimphu.(recovered as of now)
1 April: A Bhutanese student who had been studying in the US, and was under facility quarantine in Thimphu, has tested positive for Coronavirus. She has been moved to the isolation centre and is reported to be in a stable condition. This is the 5th case of COVID-19 detected in the country.(recovered as of now)
Is tourist visa to Bhutan restricted? Can we go to Bhutan now?
Since 6th March all tourist visa has been restricted and no future date has been announced to open restriction as of now.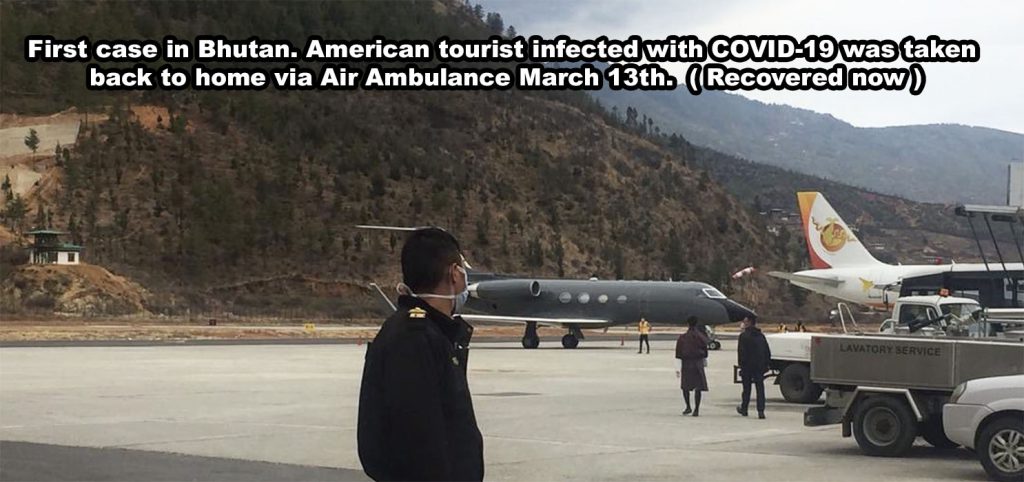 What is the policy of Refund or post pond of Bhutan tour, visa and airfare?
This is to inform that the whole tour cost including the visa fees received by Yelha Bhutan Tours can be refunded or tourist can postpond as per wishes of the clients to any period after Bhutan opens for Tourism.
We would like to request the tourist to post pond the tour rather than cancel as cancellation of airfare, tours can be heavy paper work and also the inward and out ward bank transfer charges will cost more.

I have already brought the Airfare and paid for by Bhutan tour. Is my money safe?
Rest assure la your payments are safely in our Government bank 'Bhutan national bank', Tourism council of Bhutan account and with the airlines.
If the clients wishes to cancel the air ticket and tour, The bank transfer charges and any administrative charges will be met from the refund amount and will be refunded in the same account via which our Bhutan bank got the transfer.
Bhutan has very strict tourism policy and the tourist welfare are protected, therefore tourist need not worry about their payments which are already transferred to Bhutan.
Yelha Bhutan Tour is a reputed & trusted company in Bhutan therefore you are in good hands la.
Why Bhutan is considered as a safest country during the CORVID-1P pandemic?
Due to the quick response of Bhutan.Bhutan is currently one of the safest country in the region from the virus and the kingdom was already prepared.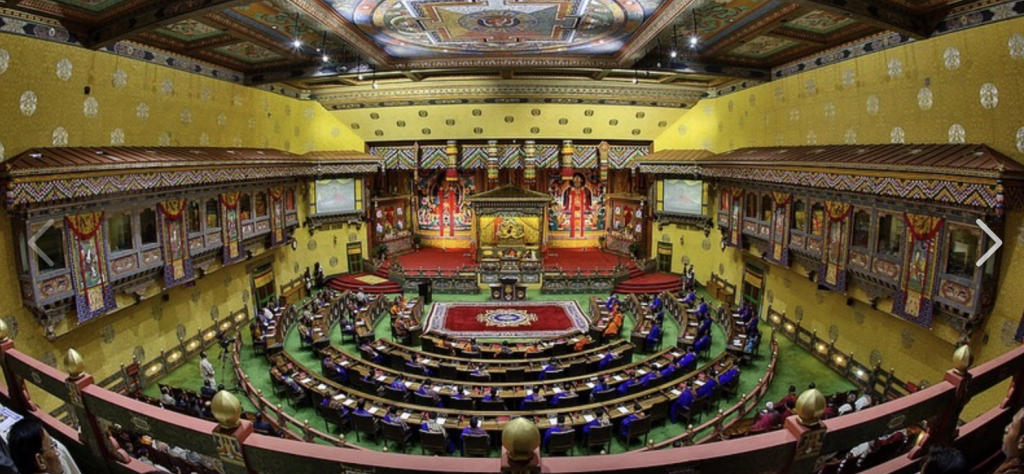 Bhutan is currently doing well in the face of COVID-19 threat. Bhutan has no internal transmission of COVID-19 case as was of now, and all efforts are being made to keep it this way.
Bhutan is not under any lock down but all the entry and exit gate, flights are closed for now and social distancing is done by every citizens.
★ Bhutan geographically by the natural barriers called the Himalayas, it is difficult to get into the kingdom and as all flight are stopped ,except for relief flight and the southern borders with India are shut. No one can get into, or get out of Bhutan except for relief operations.
★The population of Bhutan is 807,610 (2017),and almost every Bhutanese is staying at home and are keeping social distancing.
★ His Majesty is personally traveling thought out the country to check and prepare for any emergency. 🙏 His Majesty 👑 has commanded that all efforts should be made to not lose even a single Bhutanese life to COVID-19.
★21 days mandatory quarantine for any one coming into the kingdom. The facilities are all taken care by the Royal Government of Bhutan.
★All Bhutan Hospitals, medical teams and many new medical camps were on standby and fully prepared from March 6th 2020.
★All the resorts , hotels in country volunteered and gave their property to all incoming travelers for quarantine facilities.
★ Bhutanese residing outside neighboring borders were called back in and are given Free housing, rations, health care etc.
★ All public gatherings , night clubs, large religious gathering, picnics, celebrations are restricted and closed.
★The whole citizen of country listen to His Majesty, Prime Ministers and Health Ministry advices.
★Every Bhutanese citizen are doing their parts from charity to volunteering.

Bhutans traditional discipline custom is proving efficient to fight the Corvid-19 pandemic.
From childhood we are taught " Driglam Namzha" … It's our Centuries old Tradition etiquette.
… It contains Three disciplines: Physical Discipline , verbal Discipline, and mental/ inner mind Discipline..