BHUTAN SNOWMAN RUN
Durations: 5 Days Race & 10 Days Culture Tour
Locations: Thimphu, Bumthang, Punakha, Paro, Trongsa and Phobjikha Valley
Highlights: Running through 300KM of Himalayan wilderness, with an average elevation over 14,000 ft (4267m) and multiple peak summiting 18,000 ft (5486m), the Snowman Race follows a historic high-altitude trekking route of Snowman Trek (which takes up to 25 days to complete) that has been conquered by fewer people than Mt. Everest. which will take place on 13th October 2020.
ITINERARY OVERVIEW
DAY 01 : ARRIVAL BHUTAN – PARO
DAY 02 : A DAY HIKE TO TIGER'S NEST MONASTERY
DAY 03 : PARO – PUNAKHA VIA DOCHULA PASS
DAY 04 : PUNAKHA – GASA
DAY 05 : GASA TO RODOPHU (SNOWMAN RACE START)
DAY 06 : RODOPHU – TSOJO
DAY 07 : TSHOJO TO PANGCHENMO
DAY 08 : PANGCHENMO TO DHUR TSACHU
DAY 09 : DHUR TSACHU TO KURJEY
DAY 10 : BUMTHANG SIGHTSSEEING
DAY 11 : A DAYS EXCURSION TO TANG VALLEY
DAY 12 : BUMTHANG – PHOBJIKHA
DAY 13 : PHOBJIKHA – THIMPHU
DAY 14 : THIMPHU SIGHTSEEING
DAY 15 : DEPARTURE FROM BHUTAN
DETAILED ITINERARY OVERVIEW
Day 01: Arrival Paro – Sightseeing
Welcome to Bhutan, the Land of the Thunder Dragon. In a clear weather, magnificent views of the world's highest peaks give way to the lush green Paro valley as you land. First gift from Bhutan will be the cool, clean fresh air as you step out of the plane. After clearing customs and visa control, you will meet our guide.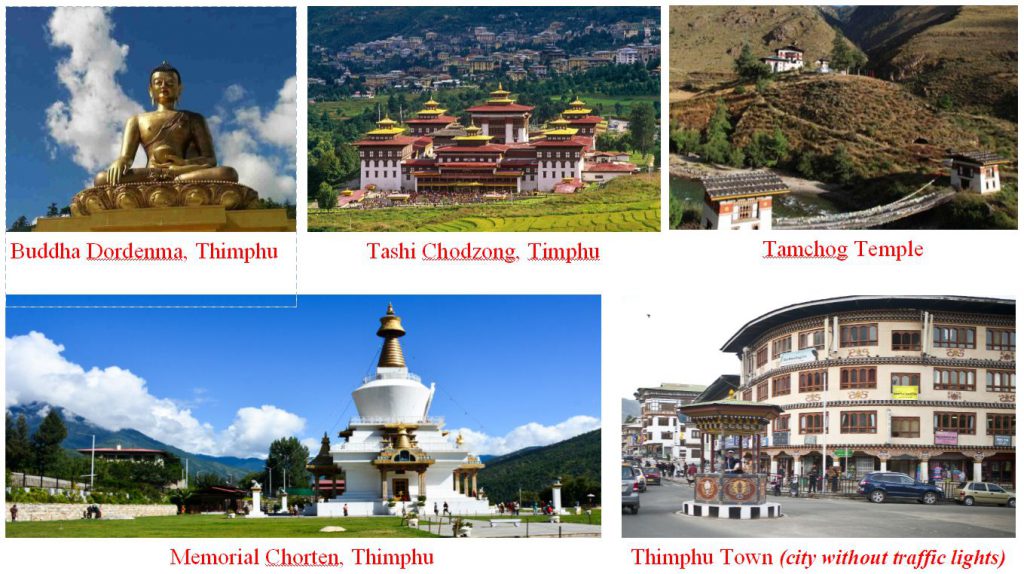 Afternoon in Paro, visit Ta Dzong, once a watchtower, built to defend Rinpung Dzong during inter valley wars of the 17th century, Ta Dzong was inaugurated as Bhutan's National Museum in 1968.
Afterwards, walk down a hillside trail to visit Rinpung Dzong which was built in 1646 by Zhabdrung Ngawang Namgyal, the first spiritual and temporal ruler of Bhutan, the Dzong houses the monastic body of Paro, the office of the Dzongda (district administrative head) and Drangpoen (judge) of Paro district.
Overnight in Hotel/resort at Paro

Day 02: A Day Hike to Tiger's Nest Monastery
Morning, hike up to the view point of "Taktsang", popularly known as Tiger's Nest Monastery.The climb up to the viewpoint will take around 1½ hours and from there you will enjoy a spectacular view of the monastery clinging to the side of the cliff. Stop for refreshment at the View Point Cafeteria. Then walk further up to the monastery which will take about 1 hour. It is said that in the 8th century Guru Rinpoche flew on the back of a tigress from eastern Bhutan to this place and meditated in a cave here for 3 months.
The principal Lhakhang (monastery) of the present monastic complex dates from 1692.Taktsang was damaged severely by fire in 1998 but has now been fully restored to its former glory. After visiting the monastery, walk back down to the road on the way stop for lunch at the view point cafeteria and then walk further down to the road point.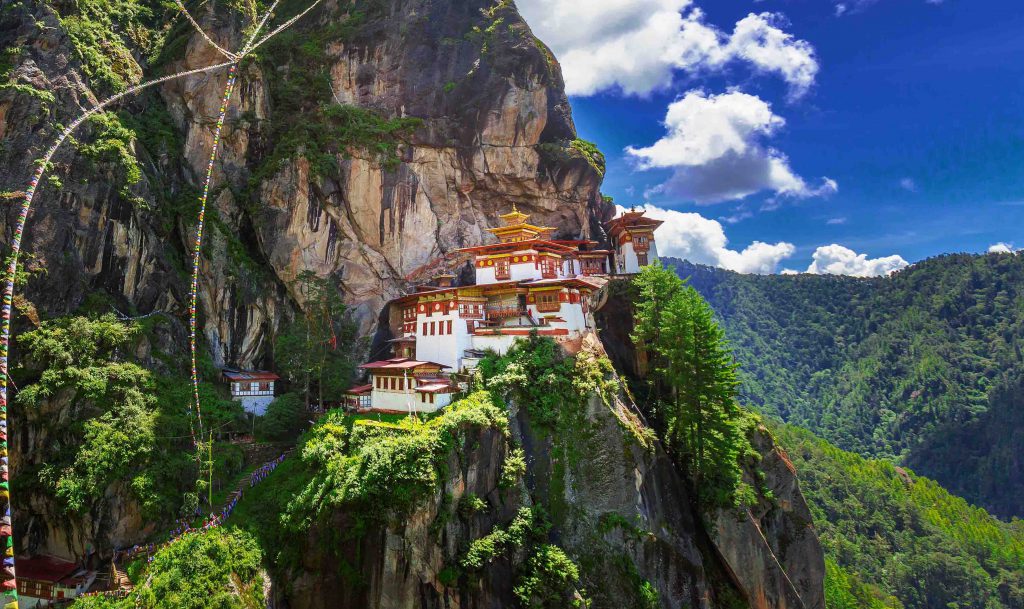 On the way, visit Kichu temple, one of the 108 temples built in the 7th century by the Tibetan Later visit King Songsten Gampo.The story goes that a giant demon lay across the whole area of Tibet and the Himalayas and was preventing the spread of Buddhism. To overcome her, King Songtsen Gampo decided to build 108 temples, which would be placed on all the points of her body. Of these 108 temples, 12 were built in accordance with precise plans. Thus, it happened that in about the year AD 638 the temple of Jokhang in Lhasa was built over the very heart of the demon.
In the evening relax and overnight at a hotel in Paro.
Day 03: Paro – Punakha
Distance: 71 km
Estimated driving time: 2 1/2 hrs
After breakfast, drive to Punakha via the Dochula pass. An hour's drive from Thimphu will take you to this pass (3140m) where one can have a superb view of the Eastern Himalayas on a clear day with a powerful binocular telescope.
Dochula Festival will be held here at the Mountain pass.Visit the beautiful 108 chortens built on the hill by Her Majesty Ashi Dorji Wangmo for the security and wellbeing of His Majesty the King of Bhutan. Also visit Druk Wangyel Temple which was built to honor His Majesty, the fourth king Jigme Singye Wangchuck.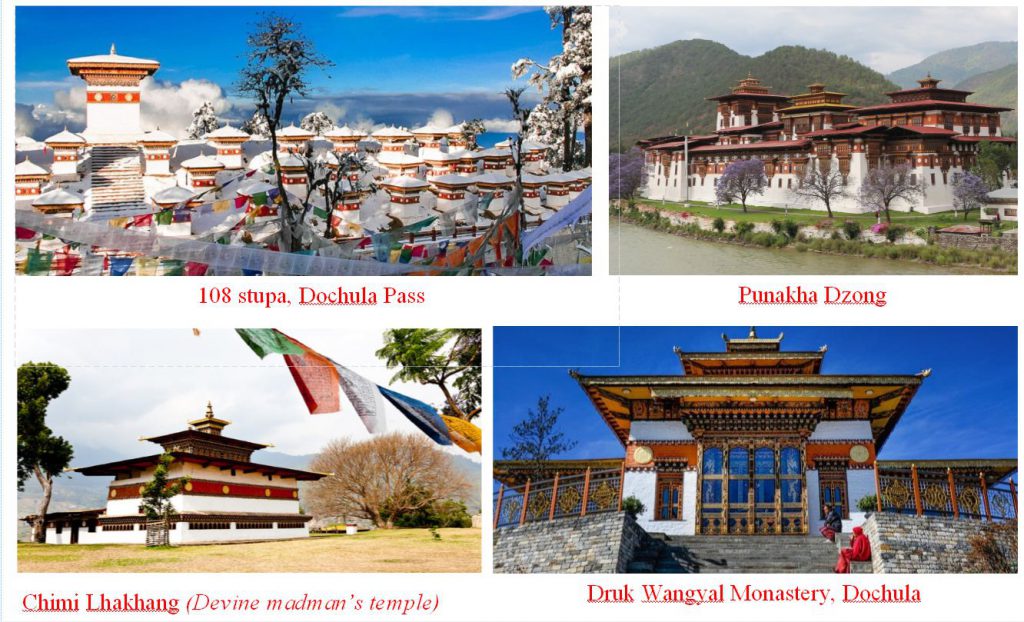 The past and future appear to merge in the details of the temple that tells the story of a supreme warrior figure whose vision pierces the distance future.
We will drive to Mesina to visit the Fertility temple. Walk through the Metshina Village and take a 20-minute walk through the rice fields to the Devine Madman's Monastery-Chhimi Lhakhang, famously known for its
fertility shrine, where couples unable to conceive come here for blessing. Later we will visit the magnificent Punakha Dzong 'the Temple of Happiness' .
Overnight in hotel/resort at Punakha

Day 04: Punakha – Gasa
Depending on the road condition, the drive from Punakha to Damji takes about 2/3 hrs. From Punakha the road goes towards north through idyllic countryside past agricultural fields and sub tropical forest to the small village of Damji(2430mts).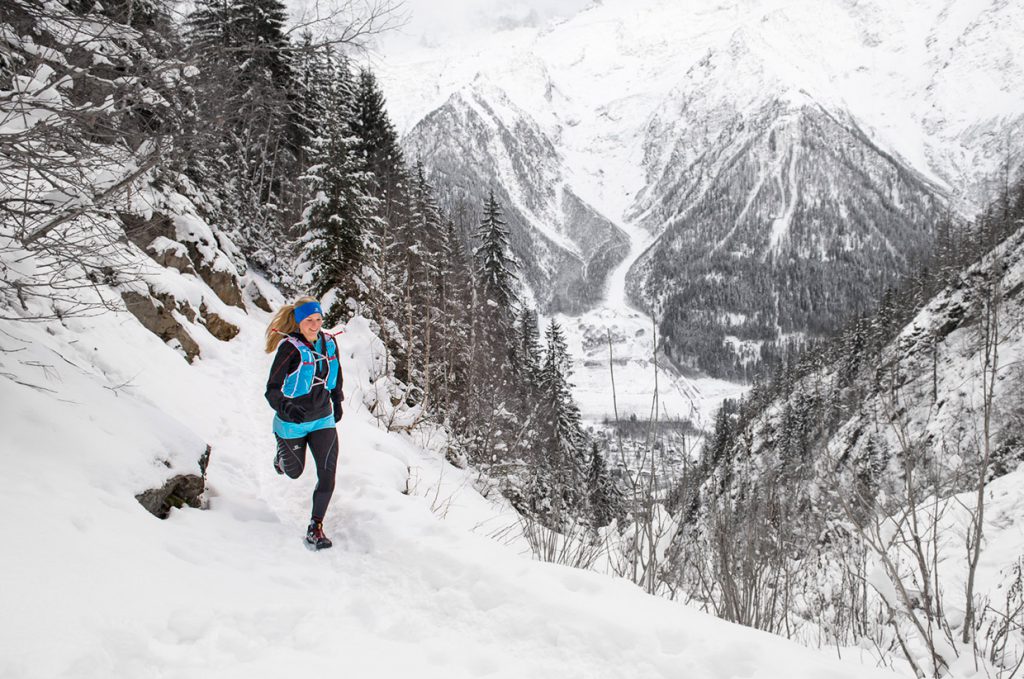 Day 05: Gasa – Rodophu ( Start Bhutan Snowman Run)
Day 06: Rodophu – Tsojo
Day 07: Tsojo – Pangchenmo
Day 08: Pangchenmo – Dhur Tasachu
Day 09: Dhur Tasachu – Khurjey
Day 10: Bumthang Sightseeing
Whole day sightseeing in Bumthang, which is the most beautiful place in Bhutan and we normally say, "Switzerland of Bhutan". In the morning visit the Jakar Dzong.
The fortress is now used as an administrative center of the valley and summer residence of monks. Chakhar Lhakhang (Iron Castle). It is the site of the palace of the Indian King Sendha Gyab also known as Sindhu Raja.
Also visit Kurjey Lhakhang (Kurjey means, "Body imprint"). The temple to the right was built by Minjur Tempa in 1652. It was built around the cave in which Guru Rinpoche meditated and left his body imprint.
Jambay lhakhang, built in the 7th century by the King Songtsen Goempo of Tibet. In his effort to propagate Buddhism he had a plan to build a total of 108 temples in Tibet and neighbouring kingdoms. Then visit small Bumthang town and take leisure time by walking through villages nearby.
Overnight in Bumthang resort. ( Minimum best 3 Star Resort )

Day 11 : A Days Excursion To Tang Valley
Driving time: 2 hours
After breakfast drive to Tang valley via Mebar tsho (burning lake). Tang is one of the four valleys of Bumthang, it is higher than Choekhor (Jakar) valley. The road from Jakar follows the west-east towards Ura for about 10 km until it diverts towards North ascending uphill towards the narrow gorge of Tang.
On the way, visit Mebartsho which is short walk from the car parking. After few hours' drive, it will takeyou to Masethang village. A short distance from Mesethang is the Tang Rimochen Lhakhang, this is where Guru Rimpoche meditated. The body print of Guru Rimpoche and his two consorts are embedded on the huge rock in front of the lhakhang. The name Tang Rimochen is derived due to the tiger stripes that appear on the cliff behind the building.
This temple was founded by Dorji Lingpa in the 14th century. The road after Rimochen gets even rougher as it approaches towards Kizum, from Kizum cross over the Tang Chu and climb up the hill to Ugyencholing manor which was built by Tsokye Dorje, a descendant of Dorje Lingpa in the 16th century.
The present structure including the temple, servants quarters and a massive residential building, was rebuilt after their collapse in the 1897 earthquake. The complex has been turned into a museum of sorts for religious studies, research and solitude.Overnight in Bumthang resort.
Day 12: Bumthang – Phobjikha
Elevation: 2900 m
Driving time: 7 hours
After breakfast drive to Trongsa and visit Trongsa Dzong, seat of the district administration, built in 1648.
Then drive to Phobjikha (lunch on the way). It is a bowl-shape valley on the western slopes of Black Mountain. Visit Gantey Goenpa – This monastery is a major attraction with an old monastery date back to the 16 century. Later start short short hike from Gangtey Goenpa to beautiful phobjikha valley.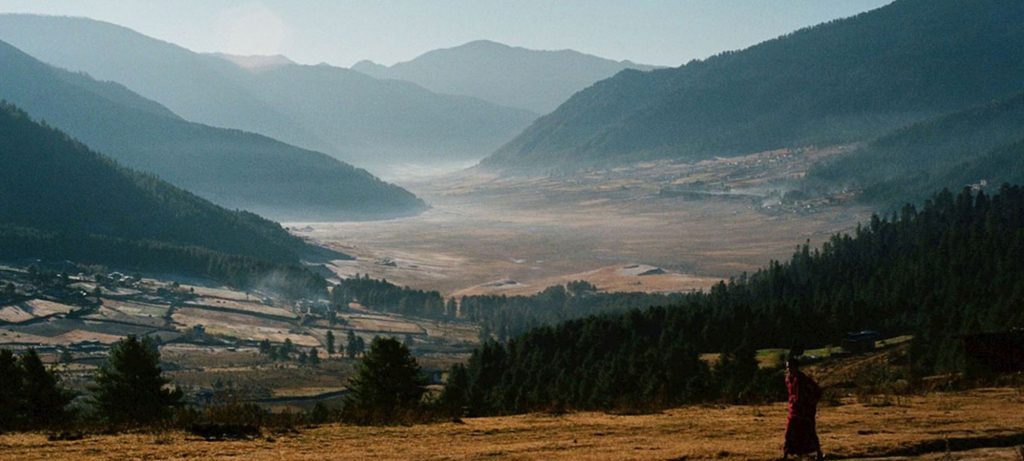 Day 13: Bumthang – Phobjikha
Elevation: 2900 m
Driving time: 7 hours
After breakfast drive to Trongsa and visit Trongsa Dzong, seat of the district administration, built in 1648.
Then drive to Phobjikha (lunch on the way). It is a bowl-shape valley on the western slopes of Black Mountain. Visit Gantey Goenpa – This monastery is a major attraction with an old monastery date back to the 16 century. Later start short short hike from Gangtey Goenpa to beautiful phobjikha valley.
Place to visit
Trongsa Dzong
Gangtey Goenpa, Gangtey, Wangdue
Black Necked Crane (can see in winter only)
Bowl shape Phobjikha Valley
Day 14: Phobjikha – Thimphu
After meeting with the guide and driver then drive to Thimphu, the capital of Bhutan. Check into the hotel and rest for a while and then visit Buddha Dordenma (the larges Buddha Statue at Kuenselphodrang), Memorial stupa, Tashi Chhodzong and the stroll through the town in the evening.
Other place to visit
Tashi Chodzong, Timphu
Tamchog Temple
Thimphu Town (city without traffic lights
Overnight in Thimphu resort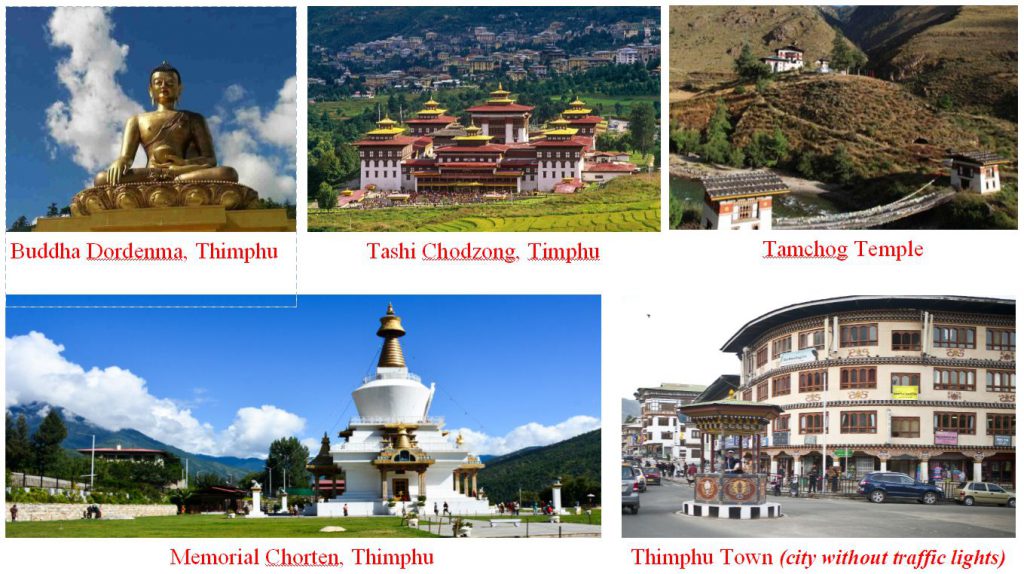 Day 15: Thimphu Sightseeing
After the breakfast, we will visit Institute of Zorig Chusum (Institute of 13 Arts and Crafts) where students undergo 6-year training course in Bhutan's 13 traditional arts and crafts.
Changzamtog National Weaving Centre, Takin Preserve which houses the national animal- takin which is found only in Bhutan. Takin is an extremely rare member of goat family.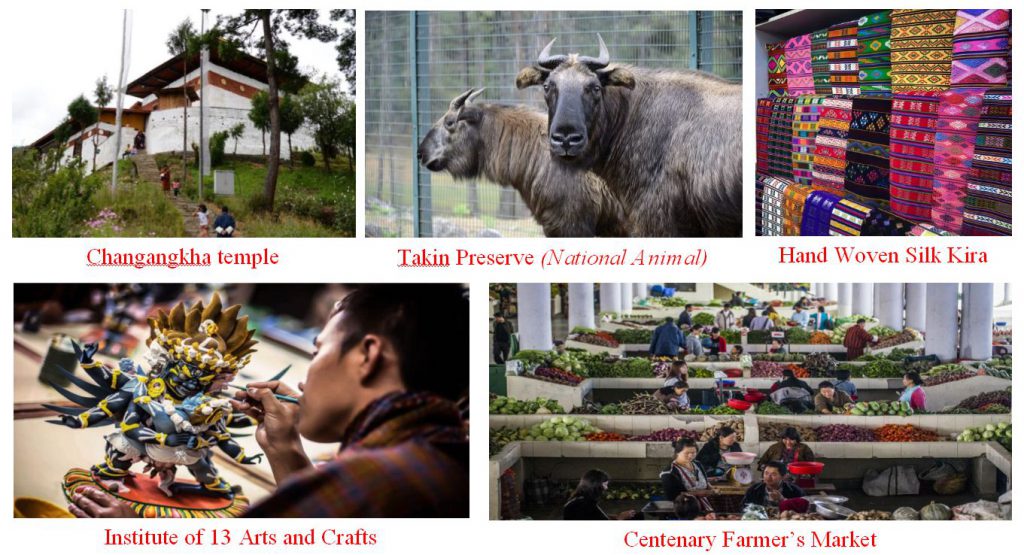 Then visit Changangkha temple and end with Centenary Farmer's Market where farmers sell their farm produces ( vegetables, fruits, cereals, spices, wild vegetable collections, livestock products and free interaction with local people who come shopping to this market, especially on weekends.
Over night in a resort in Thimphu.
Day 16: Departure from Bhutan – Thimphu
After the breakfast, our representatives will escort you to the International Airport accordingly with the departure time. You have to reach the airport 2 hours prior to the departure time.
End of Tour